Leg 2 took us around the Enchanted Circle to Taos and then on to the art capital of the southwest, Santa Fe. Little known fact: Taos is latin for hamburger.
The Enchanted Circle is a circle made of roads that encompasses an area that is enchanted. It is dotted with smaller ski areas and scenic little campgrounds. We drove from about 11:00 on the circle to about 7:00 on the circle in a clockwise fashion. The roads were steep and windy, and Vicaribus only acted like it was going to die a couple times.
On the circle we made a stop at a little campground called Fawn Lakes for a picnic and to let miles contemplate chasing ducks and geese in the ponds.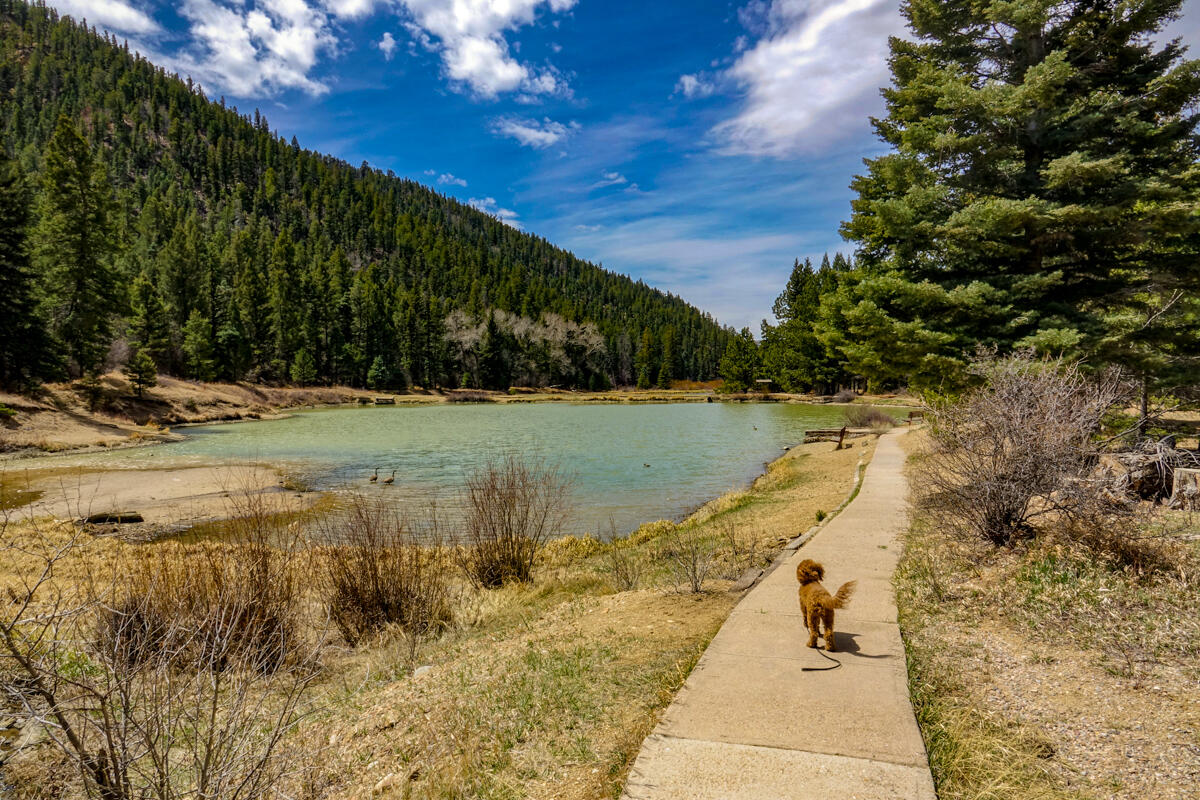 Here are a  few more select photos.
We parked a Taos proper for a bit and did a quick walking tour with Miles. The adobe architecture is quiet pleasing. So is the McDonald's ice cream.
That evening we landed in a spectacular and fairly quiet spot called Santa Cruz Lake Recreation Area. The proper campgrounds were closed, but there were a couple spots still open on the bluff overlooking the lake. There's no cell service there, so we forced to focus on the surrounding beauty, drone flying and attempted water pump repairs. A+ in our book.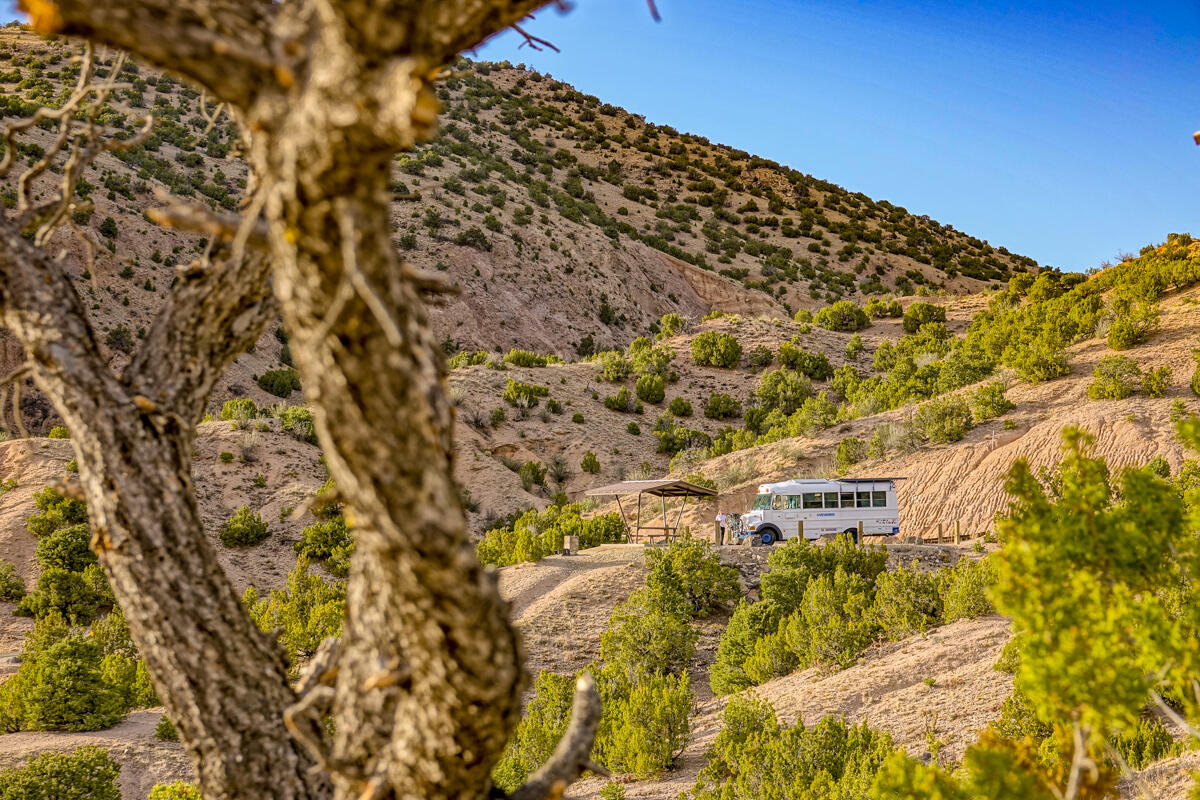 Here are a few more select photos.
We left the following afternoon to make our way towards Santa Fe, on the way stopping on the Nambe reservation to check out their waterfall/lake recreation area. There we had some lunch and hiked up to the little, but pleasing, falls. Another A+ in our books.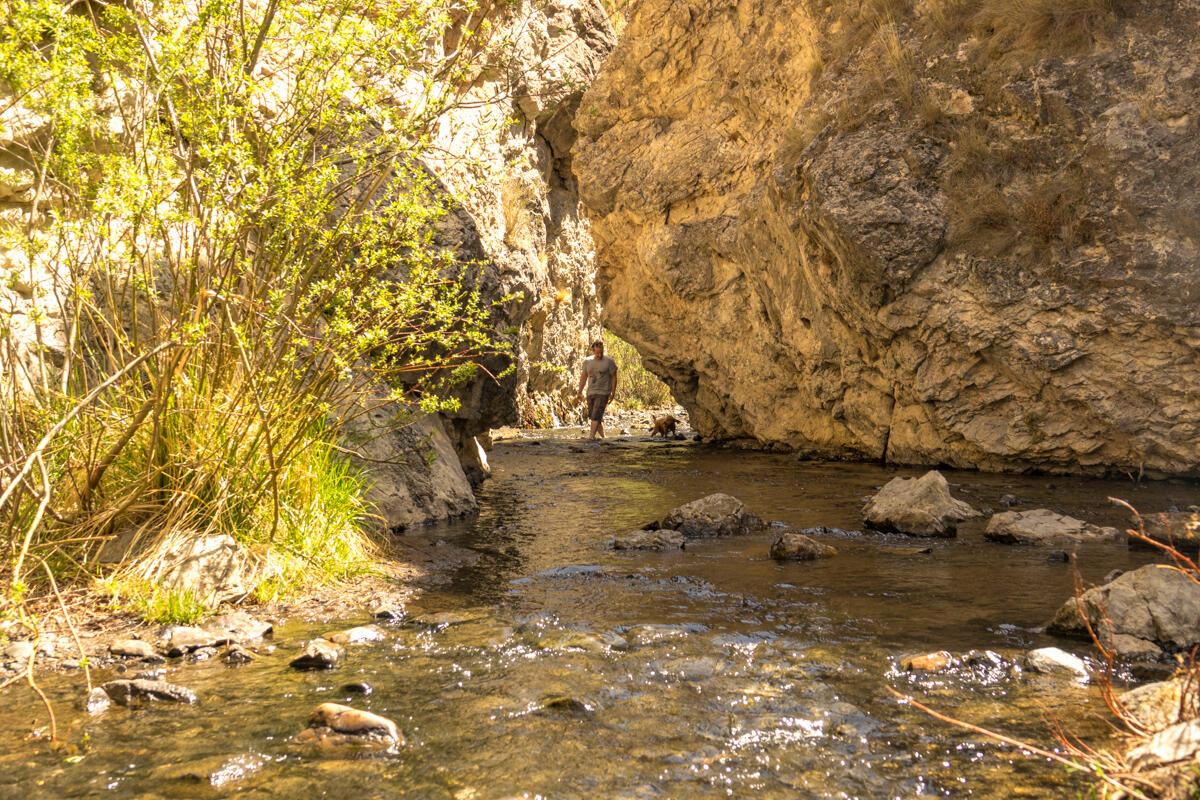 Here are few more select photos.
As of now we are hunkering down in Santa Fe, waiting out this hopefully last cold snap.
We hope you enjoyed reading this post and now feel more like you too know what it's like to live in a bus. If you would like to keep feeling this way, subscribe to our email updates and we will let you know when we make new posts for your vicarious pleasures. Just full out the form below and click subscribe!