Utah is plastered in amazing landscapes begging to be explored – from the canyons and rock formations of the south to the mountain and lakes of the north.  Everywhere you look there is beauty and luckily there are tons of great free camping options to soak it all in.  Here are some of our favorite free camping spots from our month long stay in Utah:
Tom's Best Spring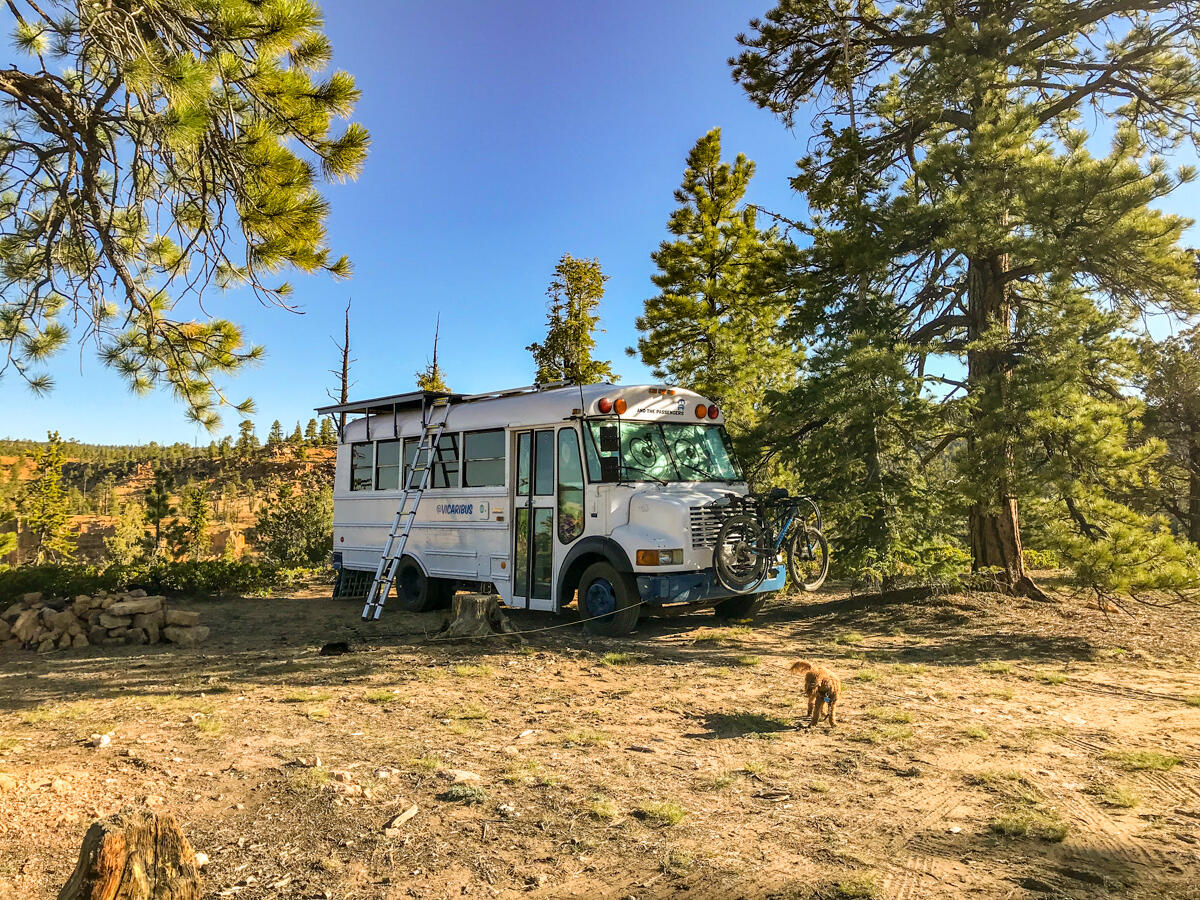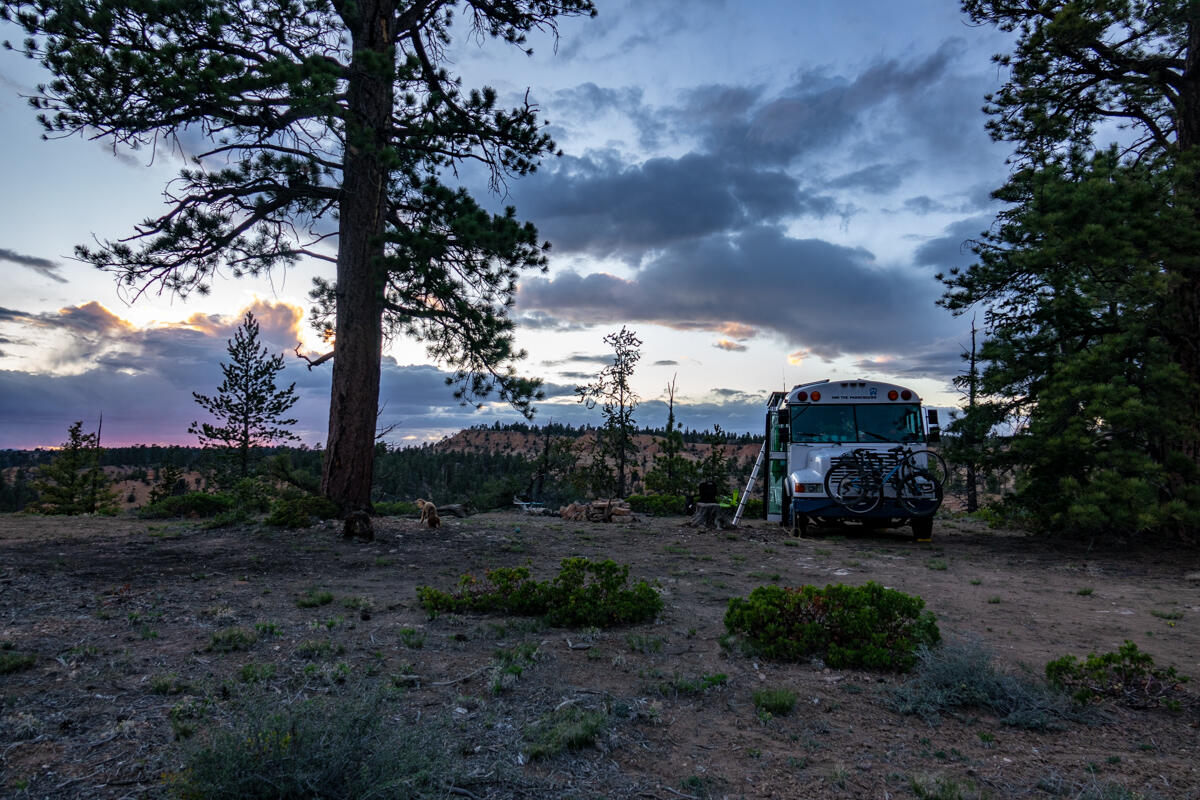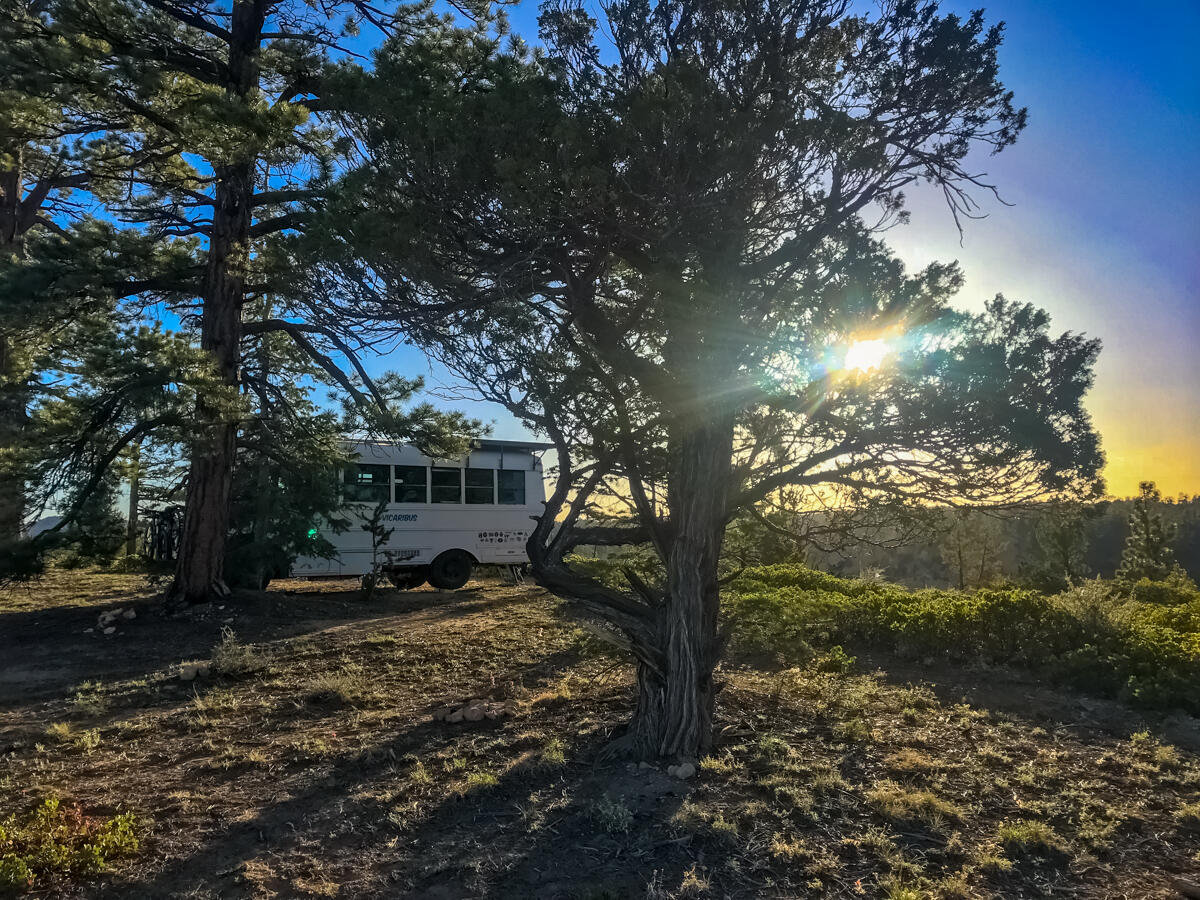 Closest Town: Bryce, UT
GPS Coordinates: 37°44'25.3″N 112°15'24.5″W
Description: There are a ton of spots all along this road to accommodate any size rig or even large groups.  There are some spots right near the road and others farther down little offshoot roads that offer more privacy.  If you follow the road farther it opens up into a huge gorgeous meadow.  We selected a spot off of one of the earlier off shoots that had views overlooking a red canyon and never saw another person the whole time we were there.  The best part of this spot?  Some of the fastest LTE signal we have had the whole trip.
Nearby Points of Interest: Bryce Canyon National Park is about 10 minutes away
Directions: From Highway 12 turn onto 121.  To get to our spot, take your first major left off shoot.  You will pass some large spots while you can still see 121.  Keep going until you reach the canyon about another 5-10 minutes down the road.  The road is narrow so we do not suggest rigs much larger than our 23 footer attempt to get all the way to the canyon.
Hole in the Rock Road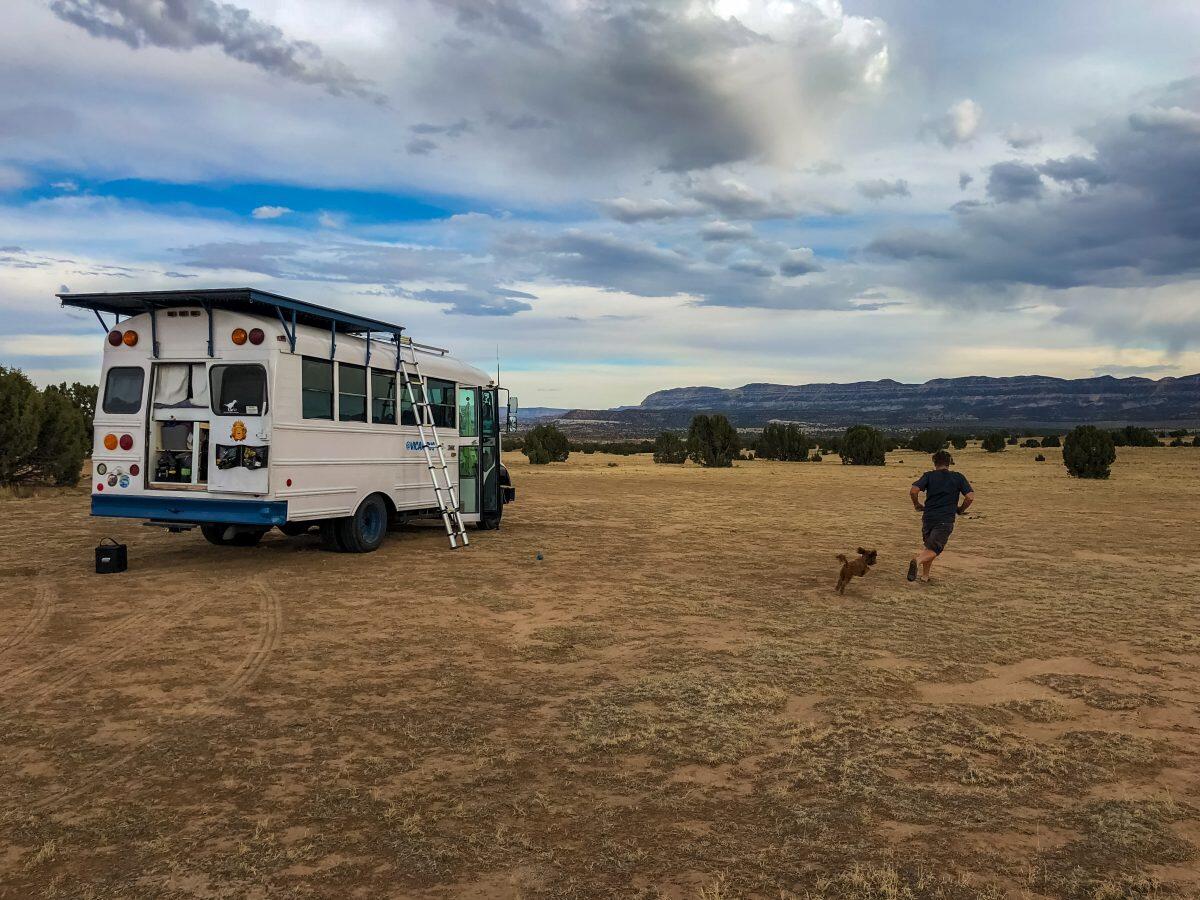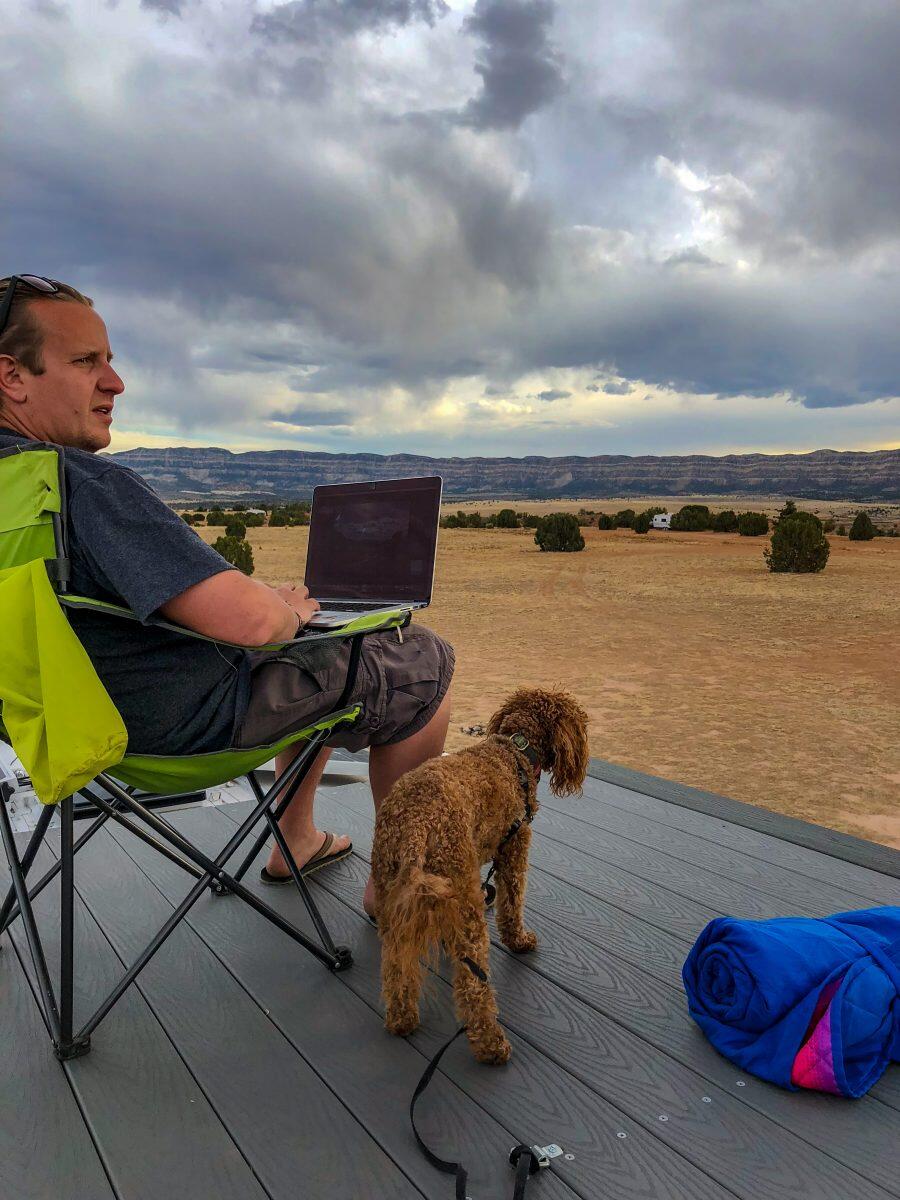 Closest Town: Escalante, UT
GPS Coordinates: 37°43'22.8″N 111°31'37.2″W
Description:  This is a large field/parking area at the entrance to Hole in the Rock Road from Highway 12.  It is very easy to access and there is room for a lot of people.  There is not a ton of privacy as all their is to hide behind is a few juniper bushes but we found all of our neighbors to be quite friendly and we were still farther apart than if we had stayed at a campground.  There are views in all directions and it is a great place to catch a sunset.  Hole in the Rock Road itself it very washboarded, so if you plan on doing some exploring we suggest you have a vehicle other than your rig.
Nearby Points of Interest: Calf Creek Falls, Zebra Slot Canyon, Hells Backbone and numerous other amazing hikes and off roading trails
Directions: *Please note that camping here does require a permit – you can pick one up for free at the visitor center in town.  From Highway 12 turn onto Hole in the Rock Road.  There are two entrances, we recommend coming in the farther west entrance.  Drive a few 100 feet and veer to the right, you will see where others have parked. There are some spots along the edge with less obstructed views.
Wild Horse Road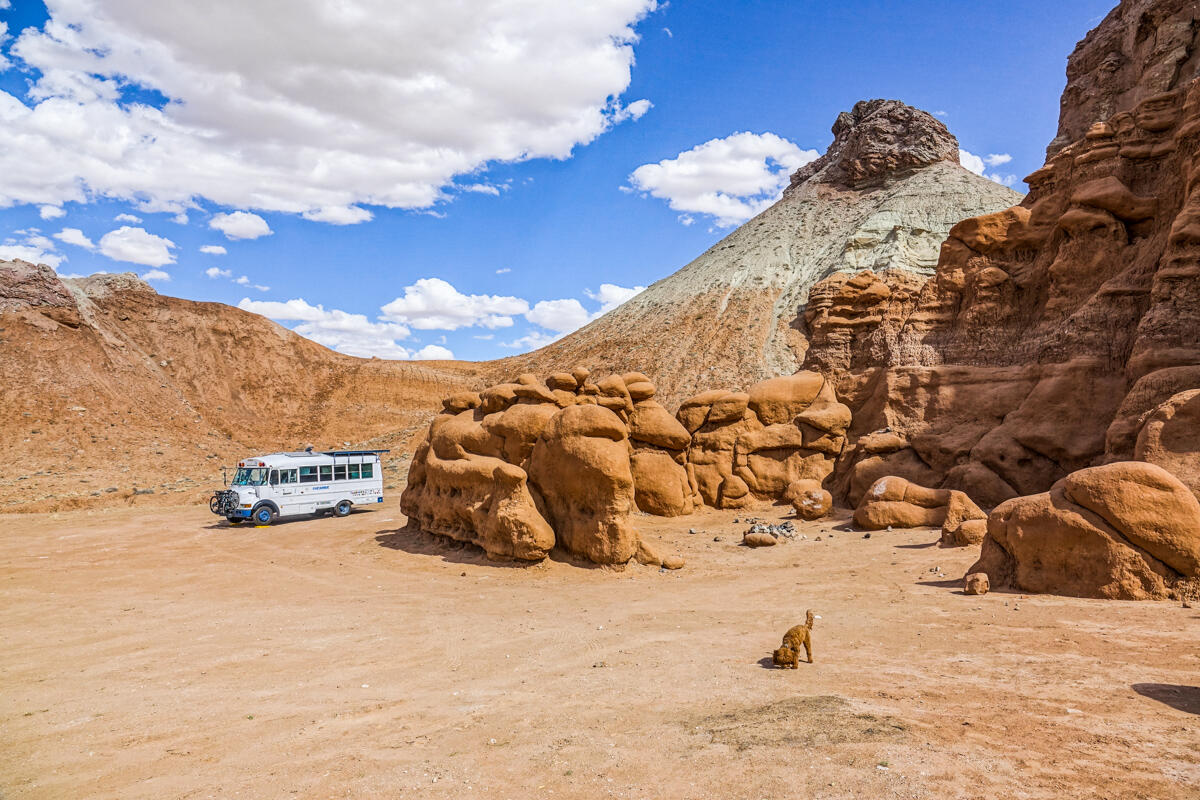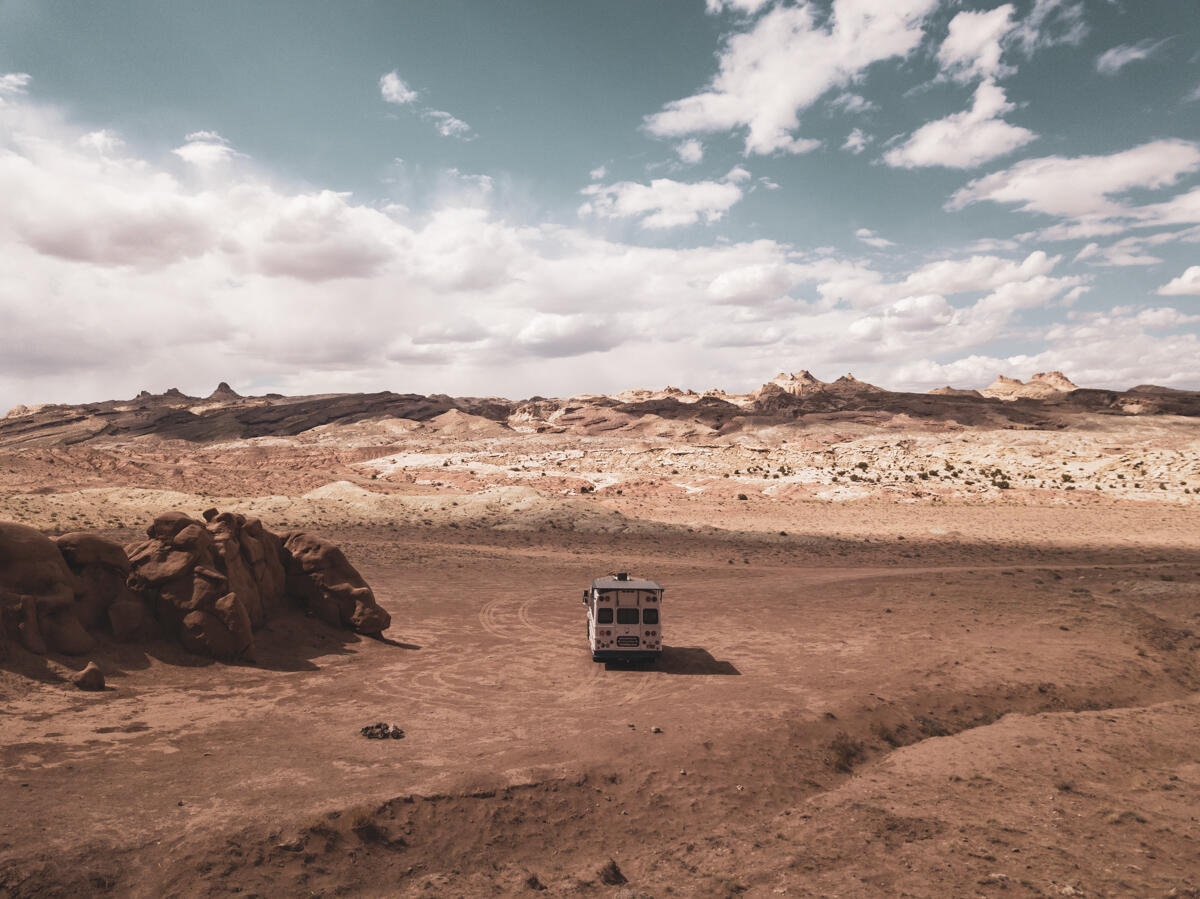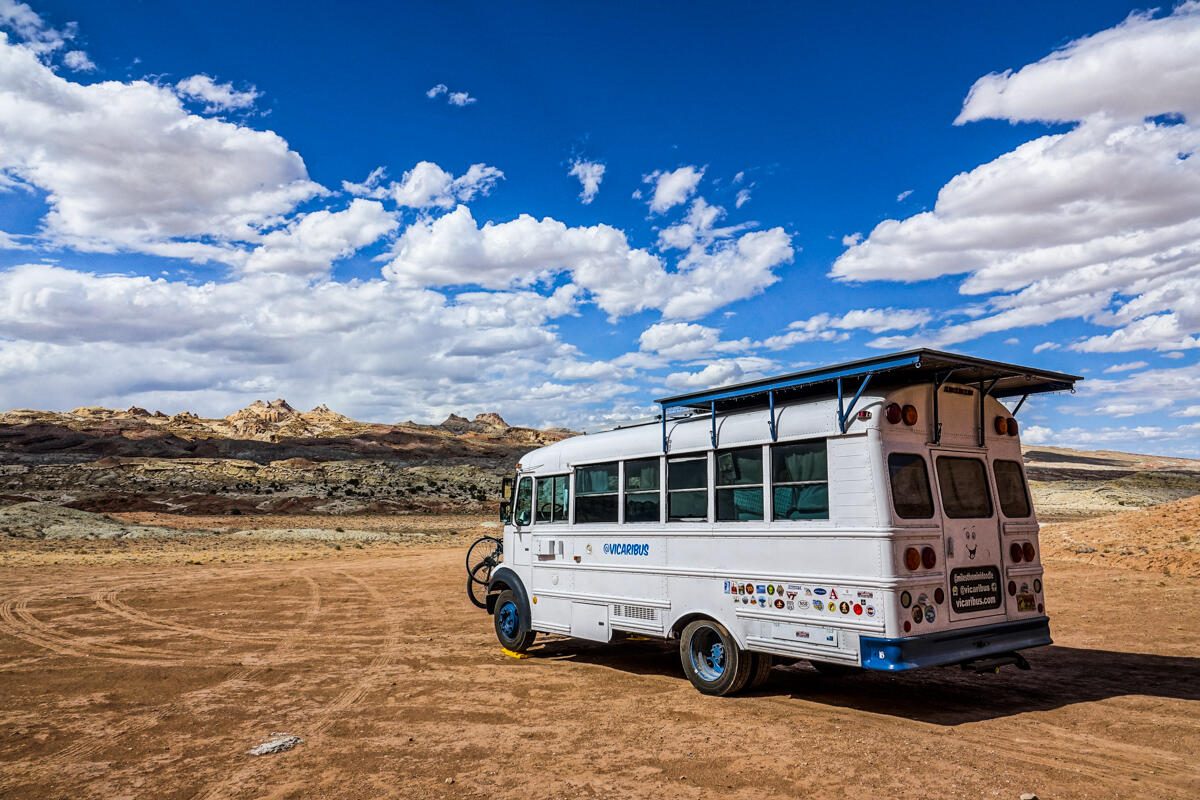 Closest Town: Hanksville, UT
GPS Coordinates: 38°33'59.9″N 110°44'53.9″W
Description: Here you get to camp right next to the hoodoos, some of them even form natural caves that protect you from the spring winds.  There are a lot of spots to chose from and the road is in great condition.  Only problem is you are really in the middle of nowhere, there are not really any towns nearby and there is no cell phone service in the area.
Nearby Points of Interest: Little Wild Horse Canyon, Goblin Valley State Park
Directions:  We suggest having your GPS take you to either the coordinates above or to the Little Wild Horse Canyon Trailhead.  Once you have turned onto 1013 you can start looking for spots.  Even though the spots down pull offs along the rocks, you can scope them out from the road before driving down each one.  There are also more choices past the trailhead as well.
Willow Springs Trail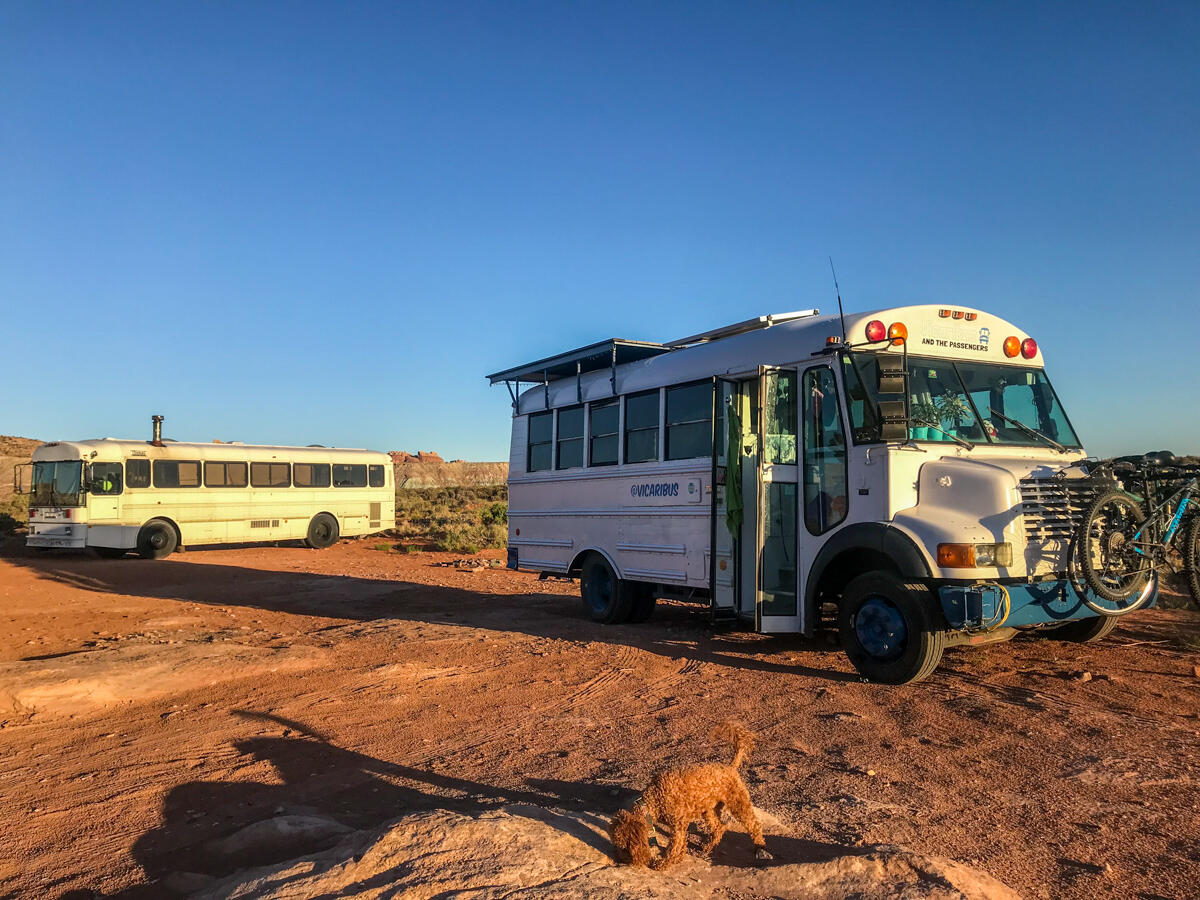 Closest Town: Moab, UT
GPS Coordinates: 38°41'52.2″N 109°41'37.1″W
Description: Great easy access spot just north of Arches National Park and town.  There are a ton of spots to chose from.  The best cell service is closer to 191 and then farther down the road after it curves around – the middle section has the least service but still usable.  There are some trailheads located in various points along the road which brings with it vault toilets.  We stayed in multiple different spots on the road as we left and came back each night after exploring the parks and Moab.  One downside is it can be a little dusty, and a little noisy with lots of OHVs comings through.
Nearby Points of Interest: Arches National Park, Canyonlands National Park, everything Moab has to offer like this, this and this.
Directions: From 191 North of Moab turn onto BLM 378 camping is fair game all along this road.  About 1/2 mile down the road you can also turn onto the actual Willows Springs Road or keep going straight on 378. Go with whatever your heart desires, there are tons of options and none of them are bad.
Bonneville Salt Flats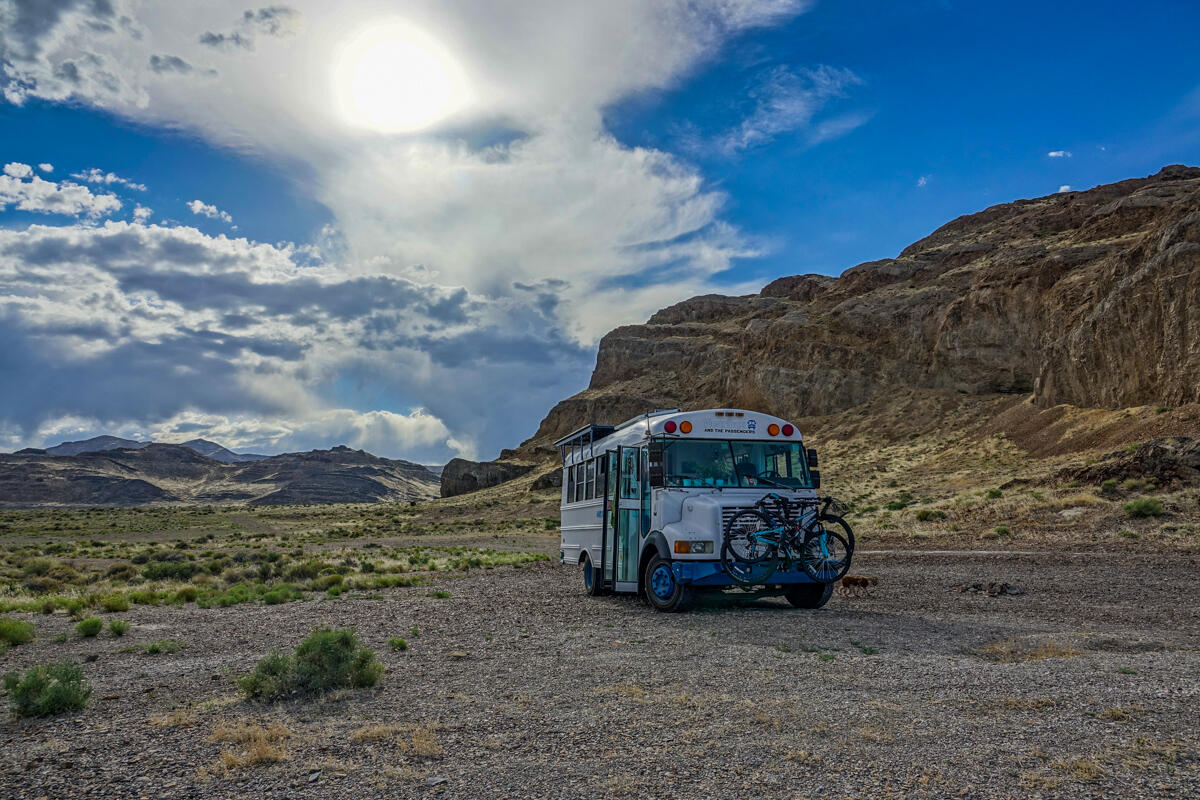 Closest Town: Wendover, NV
GPS Coordinates: 40°46'20.2″N 113°58'52.5″W
Description: These spots are nestled right in between the mountains and the salt flats, leading to some pretty extraordinary views.  Full disclosure: we didn't actually end up sleeping here, since we both started not feeling good after arriving.  We aren't sure if it was the heat, the 10,000 foot altitude we did earlier in the day, or the spot, but we ended up in a hotel with AC for the night.  That didn't stop us from coming back and exploring the area more the next day though.
Nearby Points of Interest: Bonneville Salt Flats and Speedway, Gambling in Nevada
Directions: From I-80 take the exit for the Bonneville Speedway.  Follow Leppy Pass Road past the speedway turn off.  You will come to a fork and a BLM sign.  There are spots right there or you can take the right fork and follow the road along the mountains where there are more spots to chose from.
Pin this on Pinterest!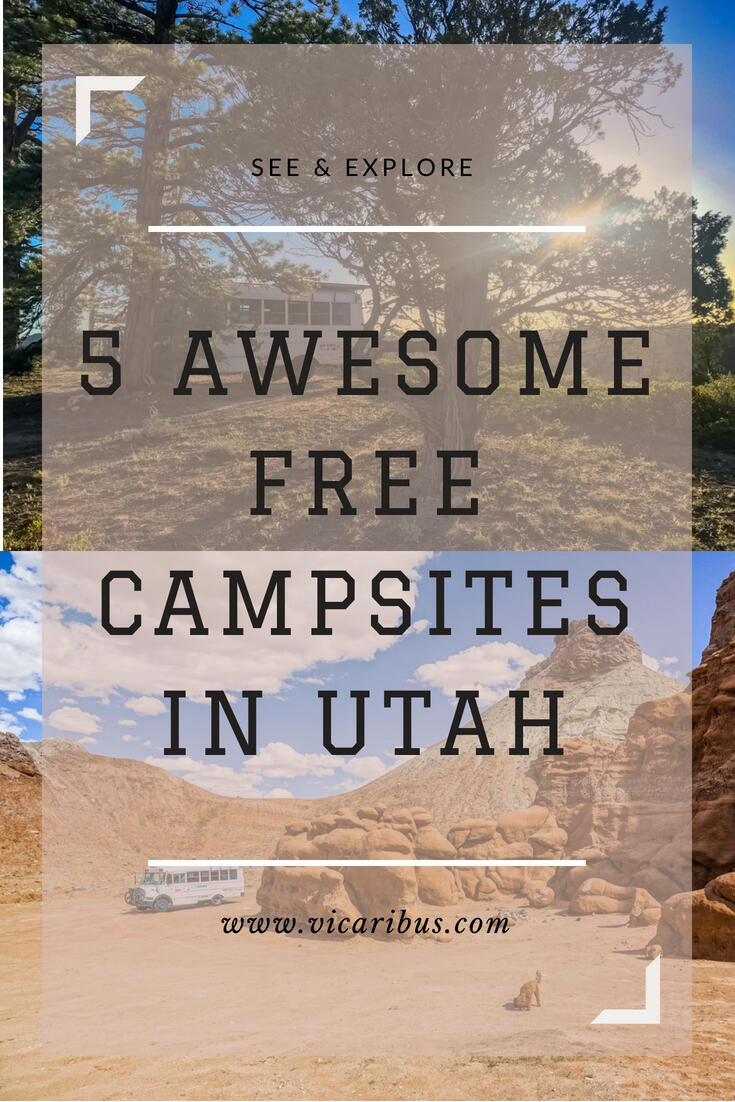 We hope you enjoyed reading this post and now feel more like you too know what it's like to live in a bus. If you would like to keep feeling this way, subscribe to our email updates and we will let you know when we make new posts for your vicarious pleasures. Just full out the form below and click subscribe!