We spent 21 nights at 13 different camping spots in New Mexico in April 2018 and compiled a list of our favorites to share with you.  We broke them up into categories so that there is something for everyone from RV parks to tent camping and more!  
Top RV Park: Santa Fe Skies RV Park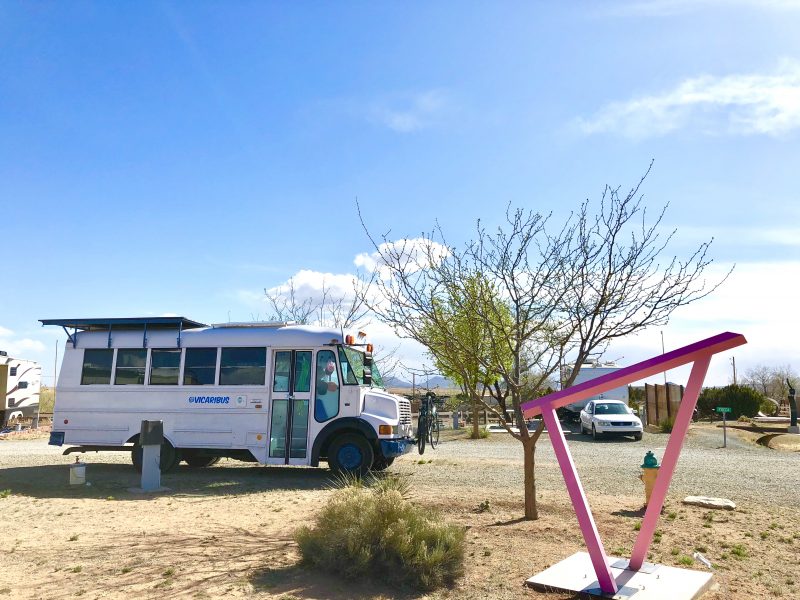 Website: www.santafeskiesrvpark.com
Address:14 Browncastle Ranch Santa Fe, New Mexico 87508 map
Price: $45 and up
Description: This is a nice RV Park with amenities like a dog park, a walking trail, laundry machines that take credit cards, unlimited clean hot water showers, fast wifi, tons of information on area attractions and things to do, and really cool metal art sculptures throughout the property.  It's main draw is its location just south of downtown Santa Fe which makes it easy to explore anything you would need in the area. It is also located at the top of the Turquoise Trail – a scenic drive we recommend you check out.
Pro Tip: The back in spots are much more private and have more scenery around them compared to the pull through spots.  Also be sure to ask for a spot with a patio – most, but not all of the spots have them.
Top Paid Camping Spot: Elephant Butte Lake State Park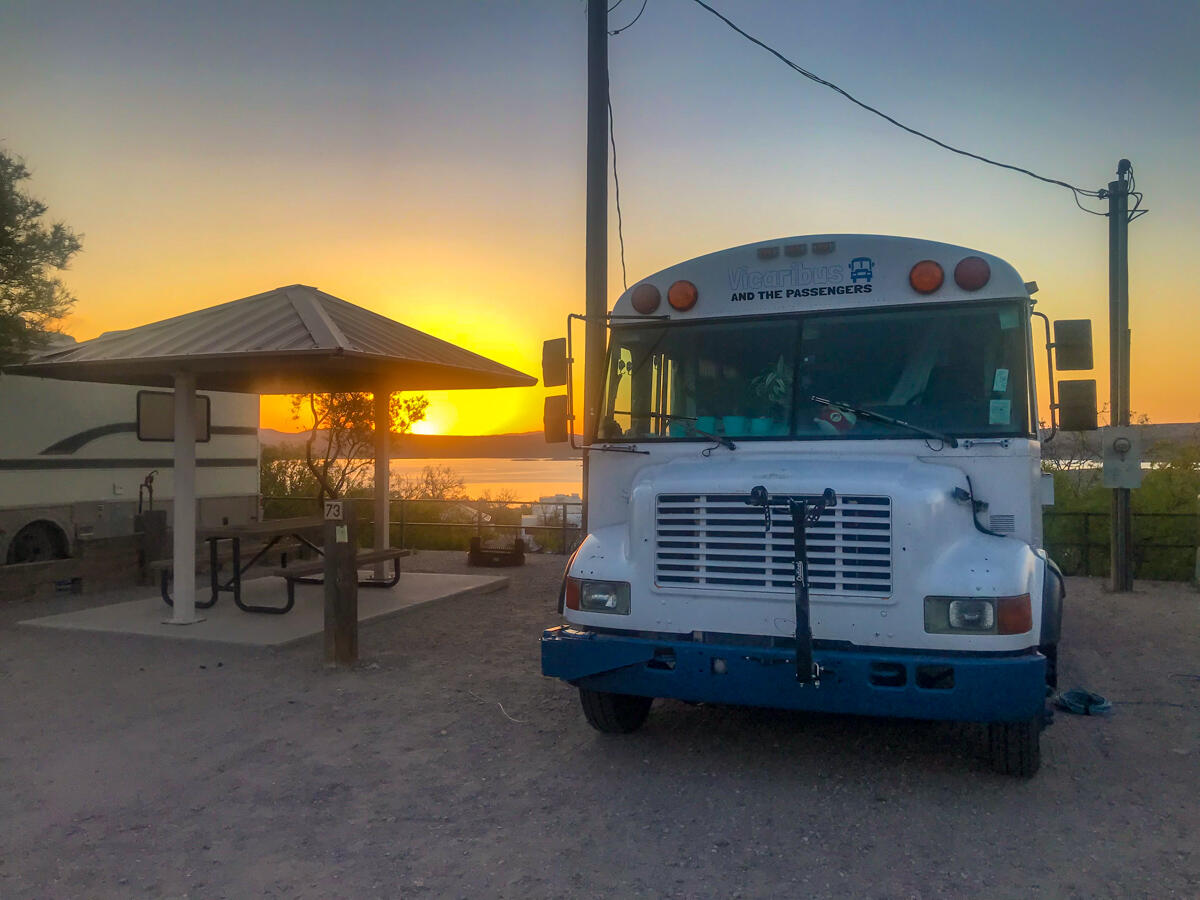 Website: www.emnrd.state.nm.us/spd/elephantbuttelakestatepark.html
Location: 101 Hwy 195 Elephant Butte, NM 87935 map
Price: $10 and up for developed sites ($14 for electric)
Description: The state park is large and so is the lake with multiple campgrounds as well as dispersed camping on the beach if you have a vehicle that can navigate the sand. It is located just outside of Truth or Consequences, NM which is a great town to spend some time in either soaking in the hot springs, visiting Spaceport America, or checking out the arts scene.  In the state park itself there is ample opportunity for biking, boating, and just soaking up the sun.  Plus, New Mexico state parks are sooo cheap you can't go wrong.
Pro Tip: About half the sites are first come first serve including loop B on Lions Beach which has the best views and is the closest to the water of all the campgrounds.  Quail Run is also nice and mostly first come first served as well.
Top Free Camping Spot: Forest Road 568 , Cloudcroft NM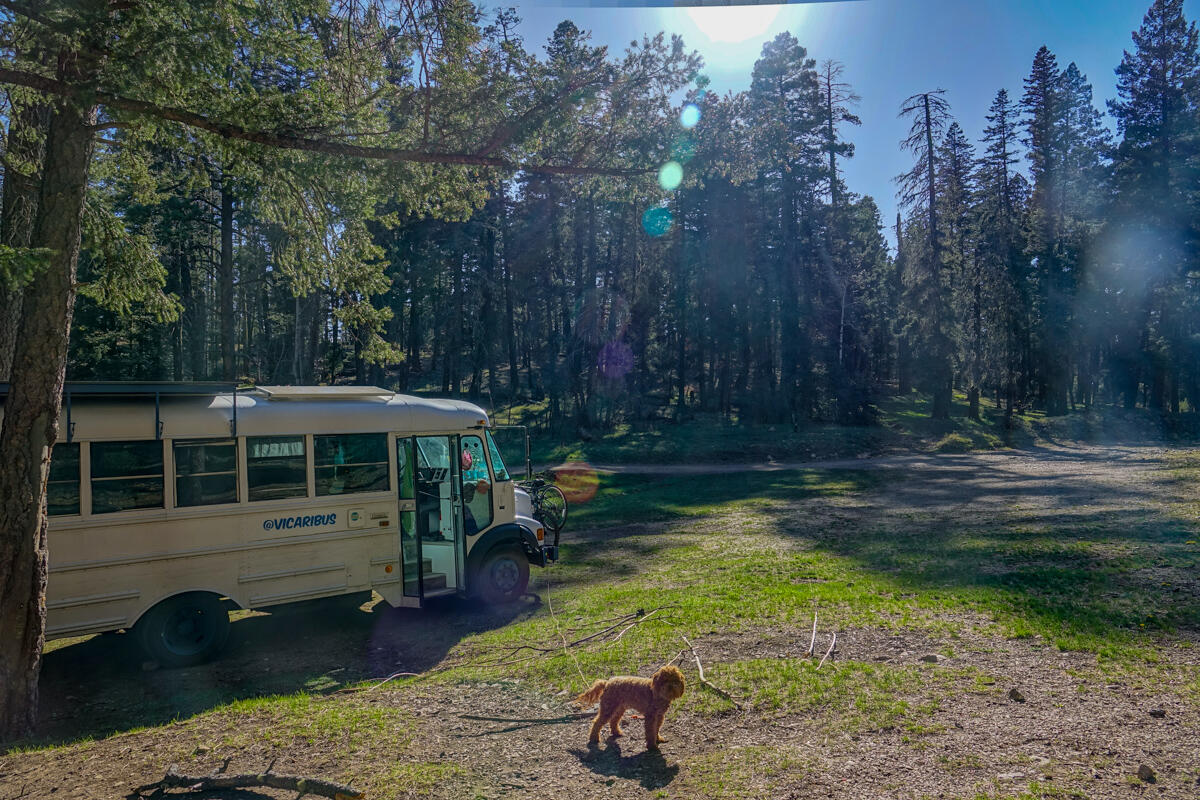 Location: GPS coordinates
Price: Free
Description:  There is tons of dispersed camping in the area and it is all gorgeous, you really can't go wrong.  The nice thing about this particular location is we still had cell service.  We opted for a spot just off the main road in a nice grassy clearing surrounded by huge trees.  We had access to multiple hiking, mountain biking and off road jeep trails right from our spot.
Pro Tip: While we stopped just off the road the spots got better farther and farther down the road, however our bus has a very low clearance and could not make it, but any truck, SUV should have no problem.
Top Tent Required Spot:  White Sands National Monument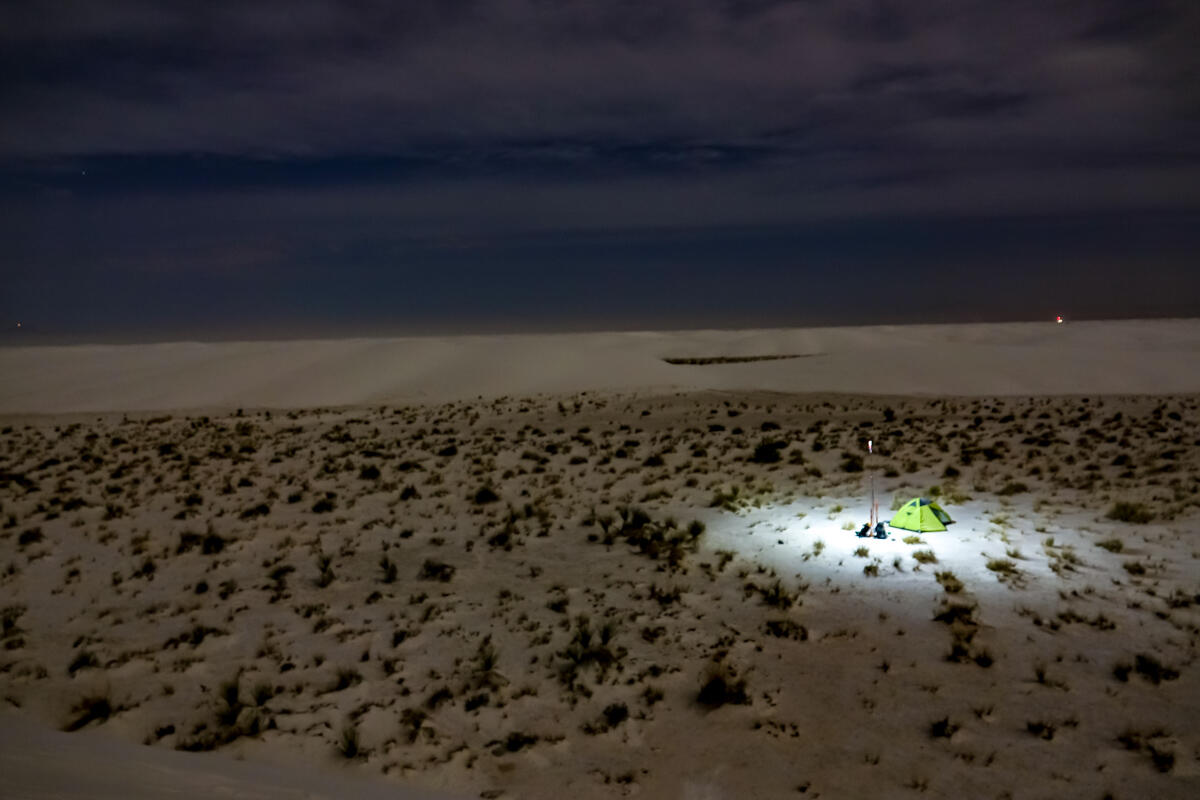 Location: 19955 U.S. 70, Alamogordo, NM 88310 map
Price: $3/person
Description: You must hike in and out about 3/4 of a mile each way in order to set up your tent at one of the designated overnight spots.  It is an easy hike and entirely worth it.  There is white sand for as far as you can see, contrasting nicely with the (hopefully) clear blue sky. The dunes are magical and being there as the sun sets and the stars come out is spectacular.  
Pro Tip: The permits for the 10 available spots are available at the visitors center and are first come first serve. We arrived around noon on a Thursday at got the 5th spot.
Top Harvest Hosts Spot: Blue Mesa Alpacas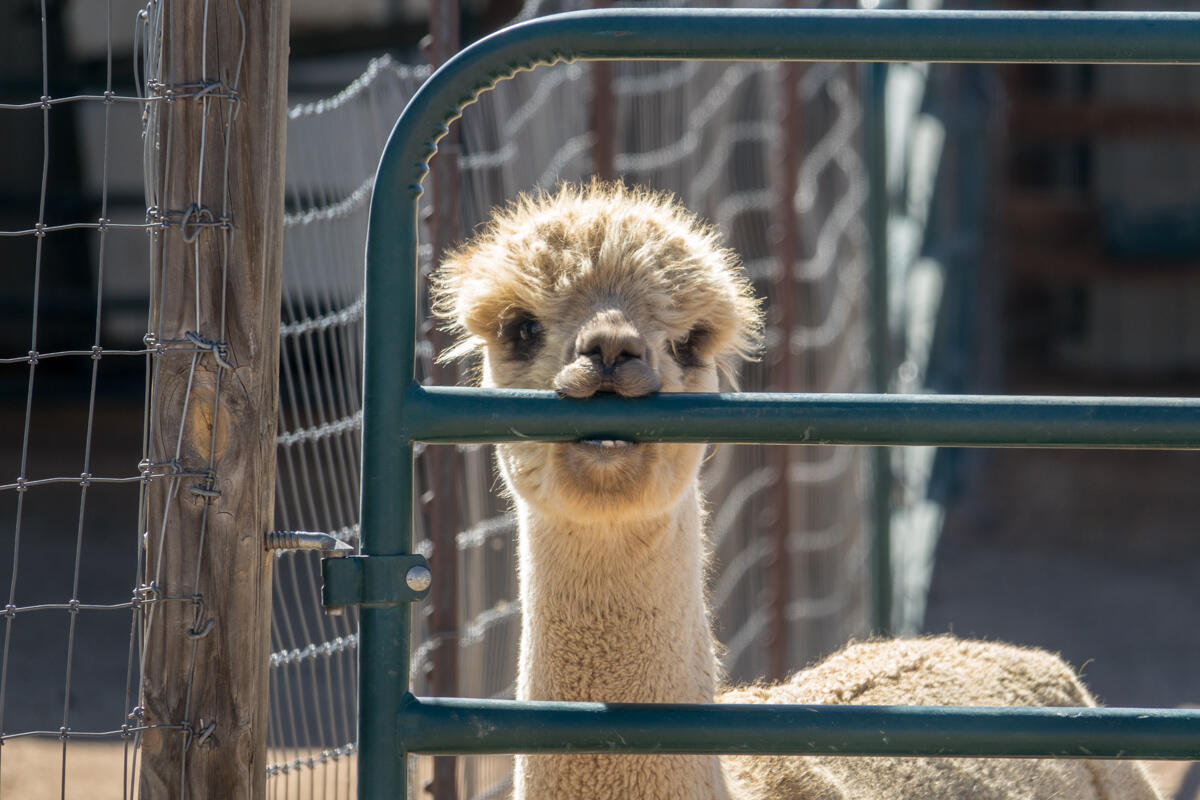 Website/Location: harvesthosts.com
Price: Free* (After purchasing membership, plus we bought sweet socks)
Description:  What could be better than a night spent at an alpaca farm? Particularly an alpaca farm with over 50 adorable alpacas with extra long fluffy coats as it is almost time for shearing?  This farm is also in a great location about 25 minutes outside of Santa Fe with some great views of the mountains in the distance.
Pro Tip: Harvests Hosts is a membership program where you get to spend the night at local farms, wineries, museums, etc.  In return for your free stay, it is recommended that you purchase something from the host to show your gratitude.  We have loved ur membership so far as its given us unique places to stay and a chance to connect with locals.  If you decide to sign up be sure to mention our name and we will both get an extra month of membership!